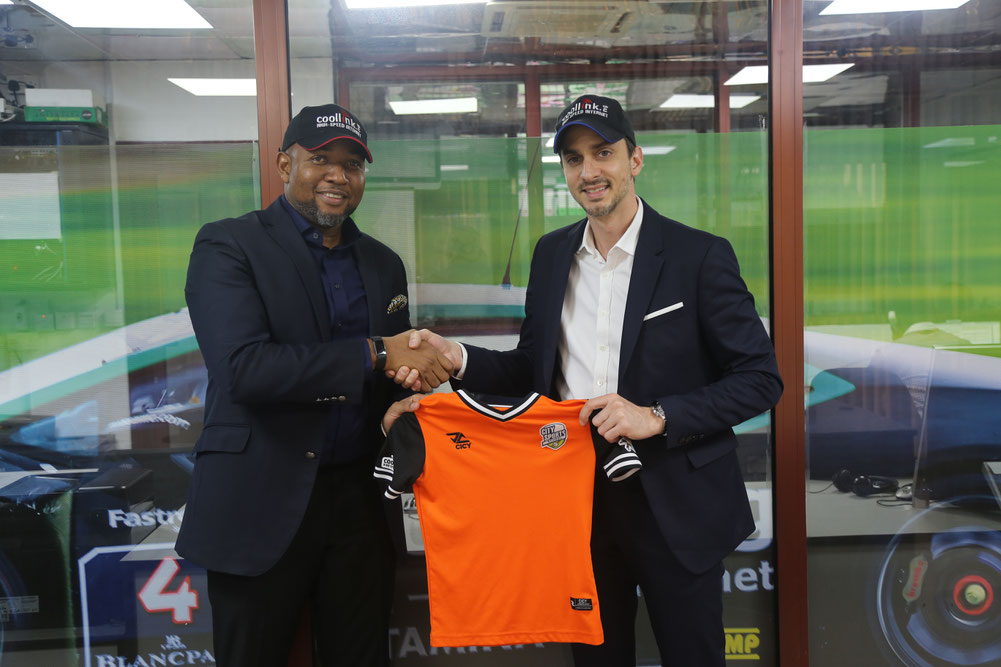 City Sports Group Partners with Internet Solution Provider Coollink.ng
Victoria Island, LAGOS - January 30, 2020. City Sports Group and Coollink have entered into an agreement that will see the Lagos-based Sports Group and the internet solution providers collaborate.
The new City Sports Group partnership shows the continuing trend of the group's ambition which has, over the years, continued to innovate to meet the global demand of the industry, gained deeper insights by establishing partnerships with the top stakeholders in football, swimming and athletics as well as develop programs focused on transformative leadership.
Shola Opaleye, Chief Executive Officer at CSG said, "We're thrilled to have partnered with Coollink. They reflect the professionalism and best practices we have been aiming to instil in our players. At a time when we are developing a web microsite to provide up to date player statistics, performance measurement & evaluation, we couldn't have wished for a better partner."
To kick-off this partnership, Coollink will provide very high throughput satellite service which will bring more capacity and new connectivity solutions, increasing access to the statistical data of every athlete on the City Sports Group roaster.
Coollink Nigeria's CEO, Shahin Nouri, said, "We are delighted to partner with City Sports Group. They are attracting some of the brightest young talents in the industry from across the world and at such a crucial time, our desire is to enable them to focus on their business goals by providing high-speed Internet access for the smooth running of the organization.
"For their inaugural project, we will be working closely with our various teams to provide fast speed internet to assist in the collation of live data and athlete performance during training sessions and competitive games."
City Sports Group, formed in 2018, is a total and multi-sports development company which focuses on technology, facilities construction, sports kits & equipment and leadership to aid sports development in Sub-Saharan Africa. 
Following up on their partnership with English Premier League side Burnley, City Sports Group recently partnered with Real Betis to collaborate on areas such as brand exposure, talent development, exploring commercial opportunities and creating pathways for young Nigerian talents and coaches to visit Spain for further training and assessment. http://citysportsgroup.com.ng