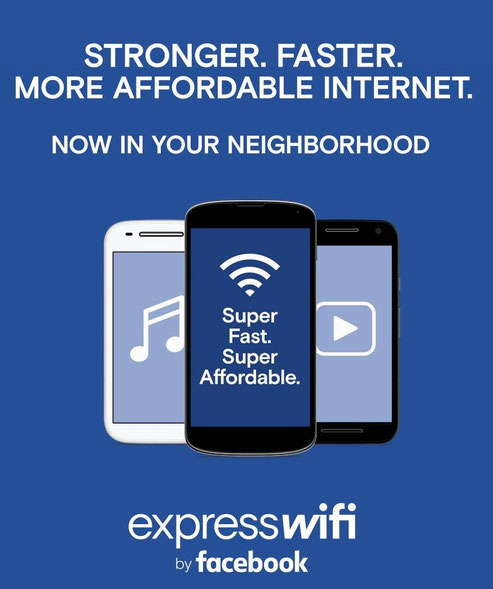 Coollink, in partnership with Facebook is launching Express Wi-Fi across different locations in Nigeria, bringing affordable, high-speed internet to your neighborhoods. 
Better internet for everyone 
When people are able to purchase fast, affordable and reliable internet, they're able to explore the range of information it has to offer including news, education, health, job postings, entertainment, and communication tools like Facebook.     
What is Express Wi-Fi? 
Express Wi-Fi is a cheaper way to get onto the internet than mobile data packs (2G/3G/4G). Express Wi-Fi customers will be able to purchase fast, affordable data packs to access the internet via local hotspots (Wi-Fi Fast Internet Zone). You can use the internet to get information on things like news, weather, sports, and stay connected with your friends and family by chatting and sharing pictures. You can also download music, watch videos, play games, and more. 

Fast, affordable internet now in your neighborhood 
Fast – Fast access to videos, music downloads, games, apps (ex: Facebook, WhatsApp, YouTube)
Affordable – 3G internet speeds or faster at affordable costs. Stay connected without worrying about data costs
Flexible – Buy as you go with daily, weekly and monthly packs